Frequently Asked Questions
Who are the coaches?
---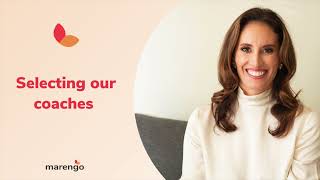 We're bringing you the best of the best. Marengo coaches are former executives who understand the c-suite because they've been there.
Executive Coaches are certified through Columbia University's Executive Coaching program or through ICF (International Coach Federation).
---
Can I switch coaches?
---
We want you to have a transformational experience, and the "fit" you feel with your coach is one of the most important factors. If you ever feel you and your coach aren't the right fit, you can easily and seamlessly transition to working with another coach.
---
What's the difference between coaching and therapy?
---
Coaching and therapy are quite different. Where therapy seeks to diagnose a current condition or trauma by looking to drivers from the past, coaching focuses on building an action plan to bridge the gap between where you are today and where you want to be tomorrow. A coach will help you clarify your goals and build a plan to reach them.
---
The sessions - how frequent are they, how long do they last, and what if I need to reschedule?
---
Whether it's executive coaching or working with a goal setting pro, you'll meet twice a month. Each session is 50 minutes. Of course, you're allowed to reschedule as needed with a 24 hour notice to avoid forfeiting the session. For strategic advisory, you'll meet twice a month. One session will be 50 minutes, and one will be 90 minutes.
---
How much does it cost to join?
---
From Executive Coaching to Strategic Advisory, our corporate engagements range from $3k - $5k/month. We do offer discounted rates for individuals. To learn more, you can reach out to us directly to scope your engagement.
---
What about confidentiality?
---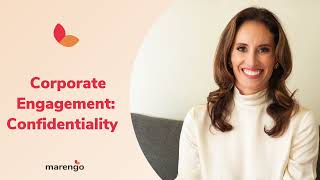 The conversations you have with your coach are confidential. Your coach may consult with other Marengo coaches on best practices to support your growth without sharing any of your personal information. Information will only be shared outside of our sessions with your written consent. Confidentiality may be broken if you express abuse or neglect to children/elderly or if you threaten to harm either yourself or another person. All engagements are governed by Marengo's Terms and Conditions and Privacy Policy found here.
---
Where are your clients and coaches based?
---
We have coaches on two continents and clients on three continents. Since our coaching is virtual, we're able to work with clients across the globe.
---
---
Can't find the answer to your question? Reach out here